Oil Feed and Return
90-94 engines have a preexisting location for the oil supply. It is located on the driver side of the block near the dipstick port.
The correct size fitting to match up to it is a M10 x 1.5. Based on previous issues locating a correct fitting, you'll want to source a M10 x 1.5 to -3AN fitting. -3AN adapters are nearly impossible to find and a bit more costly, but since we see upwards of +60psi of oil pressure towards redline, it's better to use a -3AN line over a larger more common -4AN line. Otherwise, with a -4AN line, you may get too much oil pressure at the turbo and may require a restrictor (turbo depending).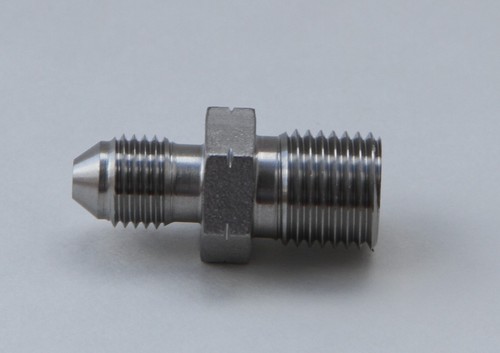 Luckily I have a source for you:
Paragon Performance M10 x 1.50 to -3AN Adapter Fitting (PP-2966) - $17
I found another source on eBay as well - MotoCARR
https://www.ebay.com/itm/INVERTED-SEAT-3-AN-3-to-M10x1-5-Metric-Stainless-Steel-Brake-Fittings-Adapter/263500053129
---
Oil Pressure Sender Supply
The +95 1.8L engine does not have a feed bung and you'll need to either tee off the pressure sender on the opposite side of the block (next to the oil filter) or use a sandwich plate on the oil filter with a 1/8" port for a fitting.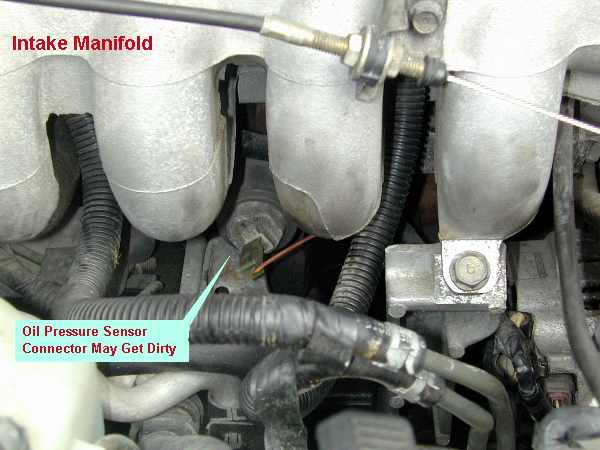 The feed line can been seen here tapped off the oil pressure sender port. It is located directly under the intake manifold. The oil pressure sender port is a 1/8 BNPT (British Pipe Thread) so sourcing a fitting can be difficult. Using a 1/8 BNPT to 1/8" NPT fitting, you can screw an adapter block into the head for a source.
Again, I have a source for you:
BEGi Miata Oil Supply Fitting
You should be able to get the adapter block from BEGi as well.
---
Oil Filter Sandwich Plate
A sandwich plate can also be used. These are commonly found and easy to install. They mount to your block where your oil filter will screw in, providing a source to tap fittings off. A 1/8" to -3AN fitting can screw into the plate and feed your oil supply.
Supply line
You'll need around 36" of oil feed line if sourcing from the lower feed, depending on your turbo and oil supply location. IF you are souring from the oil sender, you'll need at least 42".
36" Earl's -3AN SS Line (EAR-63011736) $22 This has a built in 90° fitting on one end.
---
Turbo Adapter
Then your turbo will need an adapter. Most T25's use a 7/16-24 inverted flare fitting. Some others use a 1/8" NPT fitting.
Earl's -3AN to 7/16-24 Inverted Flare Union Adapter (EAR-591932) $13
---
Inlet Restrictor
Also determine whether or not your turbo will require a restrictor on the line as well. Most ball bearing turbos have a built in restrictor and others tend to need a .040-.060" restrictor fitting just before the turbo. It varies, but older journal bearing turbos when used in conjuction with a -4AN feed line will most likely need a restrictor to limit the oil pressure. If the turbo sees more than 30psi of oil, it will overload the seals and your turbo will leave smoke trails.
---
The return line.
Drill and tap your pan.
Although the 1.6 block has an oil return port next to the oil filter using it may make your life easier, but in the long run it can make you rip out your hair. The oil outlet should be plumbed to the oil pan above the oil level. Since the oil drain is gravity fed, it is important that the oil outlet points downward, and that the drain tube does not become horizontal or go "uphill" at any point. If it does chances are you'll run into oil burning problems. Added to fact that you have about 5' of return line you'll have to source and route.
The procedure for drilling and tapping the pan is rather straight-forward and well covered in the turbo Miata community. A 1/2" NPT to 5/8" Slip on fitting is typically used when using a high temperature silicone return hose. Or a 1/2" NPT to -10AN fitting would be used if using stainless steel lines.
Details instructions form BEGi on Page 5 of this PDF
Tapped Oil Return Location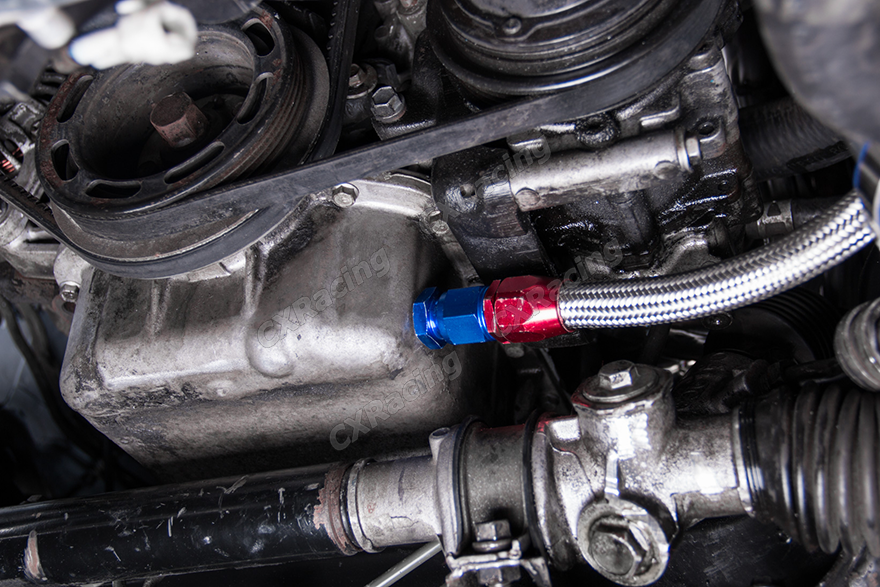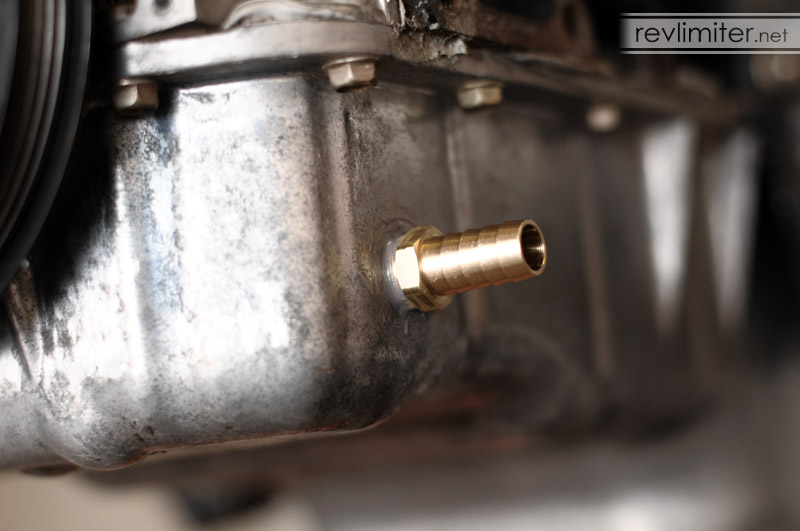 page revision: 28, last edited: 21 Aug 2018 18:44